Key characteristics
Soft fitting surface for comfort
Customised to suit any patients dentition
Available in 3mm and 4mm thickness
Hard outer shell for medium level Bruxers
Flat plane - limits clenching.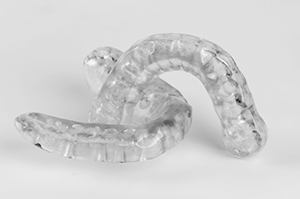 Book your consultation today!
Considering cosmetic treatment? Have a chat with us today. We provide the full range of cosmetic treatment options, so you can achieve the results you're looking for.