Key characteristics
Suitable for posterior crowns
Longevity
Versatile - Crowns, bridges, onlays, inlays
Limited preparation required
Non precious and precious applications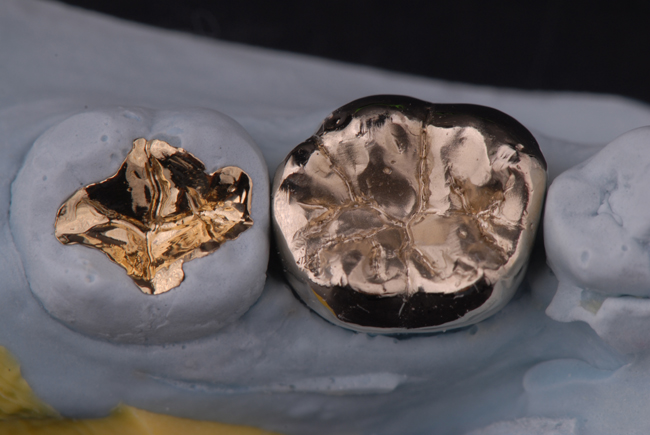 "We Make Digital Dentistry Happen"
About Product
Gold crowns
have traditionally been used in the dental industry for many years. Gold crowns can be used for many restorations such as crowns, bridges, inlays, onlays and can consist of either non-precious or precious gold alloys. The NPG restorations are milled while Precious gold crowns are resin printed using state of the art CAD/CAM technology offering optimum accuracy of fit. The key attribute of a gold crown is its longevity, on average, crowns made with gold can sometimes last nearly 20 years and never fracture like porcelain. The preparation required for a gold crown is the simplest and least complicated preparation as there is minimal tooth structure removal. One of the significant advantages of gold is the relative smoothness of the material creating a natural cleanliness limiting bacteria. Gold crowns as a material is also very gentle to the opposing teeth (similar to natural teeth) as opposed to porcelain restorations. Over the long haul this can prevent other significant problems; including back of bite collapse and TMJ problems.
Book your consultation today!
Considering cosmetic treatment? Have a chat with us today. We provide the full range of cosmetic treatment options, so you can achieve the results you're looking for.